There has never been a cooler time to be an entrepreneur.
Never have there been more opportunities to start and grow your own business. Social media and the trend towards consumer-based, specialized products offer a wide range of possibilities to compete against big enterprises.
A common proverb says you have to spend money to make money. But the reality is that not everyone has access to a big fat loan to get started. So, naturally, they need to opt for affordable, or free tools for small business owners. Software as a Service (SaaS) is ideal; it gives the power to the people, the ballers on a budget.
Let's take a closer look at the types of business tools that can have an immediate impact on your small business, without breaking the piggy bank.
Mix and match these tools for your perfect stack:

Google's all-encompassing cloud solution. This includes video and voice conferencing, shared calendars, 30GB of cloud storage, and access to google docs, sheets, and slides (which basically eliminates the need for Microsoft Word, Excel, and Powerpoint). Especially when working with people at different locations, this system is a virtual office. It makes setting up meetings easier than ever, 1-click and you are on a Hangout together. Plus, you have everything with you at all times, on your laptop or mobile device.

Before we get started, let's clarify one thing: you can save pretty much all your information on Excel sheets and Word documents. From customer information, to anything product related, accounting, or human resources. For very small businesses, this might seem like a good place to start, but you will soon run into a document mess, wasting more time and money finding the right information than you would have spent on a system for that. Dropbox is a great start to get into the cloud. But it can get cluttered quickly. Proceed with caution and make sure you have a back-up product content management tool in mind or at least, you can export Dropbox to Excel as a backup option and track content project progress. Dropbox comes with a free version, limited to 2GB of storage, and can be expanded to 1TB for $9.99 per month.

Remember all those spreadsheets? Well imagine if they could be more visual and interactive? That's what Airtable let's you do. This is a nifty tool for people who want to collaborate on multiple projects in a single space.

Getting projects organized and collaborating is a pain in the ass. Trello gives you Kanban boards that you can share with others. This makes managing a project visual and thus, easier for teams from different departments to collaborate.

HubSpot is probably one of the most well-known brands in the software world, and have successfully coined the term "inbound marketing". Their free Customer Relationship Management (CRM) system offers a central solution for you and your team to keep track of customer information like addresses and phone numbers, prior conversations, as well as deal statuses and values, on up to 1,000,000 contacts and up to 1,000 users. They also offer a free online training program with certification for many sales-related topics. (If you've got money to spare, HubSpot offers many additional knick-knacks and sales tools such as marketing templates, workflows, and analytics. These come at a price but are worth the data.)

Chances are, you're going to want your company website to be WordPress-based. However, if you can't (or don't want to) code, it's going to be tough to create one yourself. That is, unless you use Elementor. A powerful WordPress website builder, Elementor powers more than 7% of all the world's websites, and has become the weapon of choice for SMBs looking to create a WordPress site, code-free. The best part? You can rely on Elementor for WordPress hosting, as well. Offering best-in class cloud hosting for WordPress, Elementor can be relied on to create a complete website, top to bottom.

Human resources management can be a tricky aspect. In very small companies, there might be no real department, and the HR functions are taken care of by the Operations Manager or the CEO. Aspects like employee sick days and holidays can be automated with Factorial, and they can also manage your payroll system. Are they just the only good samaritan left in this world? No, they also offer employee benefits and collaborate with insurance providers, who then pay a cut of that to Factorial. Anyways, you can use it completely for free. Safety concerns because of sensitive information? Check out their legal notice on their "pricing page".

Staying at the top of your prospects' minds can be exhausting, especially as the business grows and you start working in different time zones. With MailChimp you can send automated emails and newsletters to your leads and customers, you can build sign-up forms, and conduct A/B testing on different headlines and contents. Use that insight to adjust your campaigns and provide only relevant content to prospects. The free version allows up to 2,000 subscribers and 12,000 emails per month, and the first upgrade with additional features is $10/month.
It's all about the bottom line. You can provide the best product, the best service, but if you don't receive the money, your business won't survive. Wave helps you create invoices, and expenses, get credit card payments easier, or set up automatic billing, plus they offer a way to pay your employees. The accounting software is free, and so is the invoicing, and receipt scanning. If you want to accept credit card payments, they are pay-as-you-go, similar to other providers like Braintree.

Social media has quickly become the most important source of marketing for many businesses. But posting consistent content across your platforms can take up a lot of time. Buffer let's you manage up to 3 accounts for free, for 1 user, and 10 scheduled posts per profile. Their business plan starts at $99 per month, with a lot more options like advanced analytic tools - and we are all about making the most out of your data! (What's the point of posting content that doesn't work?!)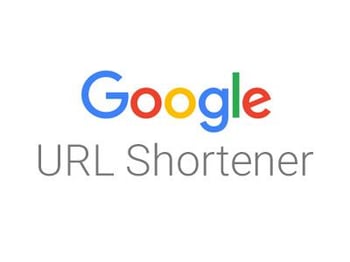 Goo.gl (see what they did there?). Tired of sharing a URL that is longer than some blog posts? Google's URL Shortener lets you get a short, easy-to-share URL. This especially comes in handy for places like Twitter, where character use is limited. Why use Google's service over i.E. Bit.ly? You don't run into problems with Google's PageRank and SEO. Goo.gl also provides analytics for the use of the URL - but be aware: it's publicly available how many people clicked on the shortened link by adding .info or + to the end of the URL.

Communicating via email is so 2017! Slack is the world's fastest-growing business app of all time. It offers real-time communication between team members and brings your company closer together. It's like email plus WhatsApp on steroids! Plytix took this tool to the next level, using it for much more than internal communication. A custom-written integration alerts us when a new customer signs up. So now you know our secret recipe for being ultra-responsive to clients.
If you are going to take my suggestion to use Slack, you might as well check out Slaask, a live chat system for Slack. It lets you keep all your communication in one place. You also get a Slaask back office where you can manage conversations, see details about incoming chats, and organize your schedules. We actually use this one in house in order to provide top-notch customer service.
And I would be kicking myself if I did not include Plytix. Shameless plugin 3...2…

For retail businesses looking to scale their operations, there are real limitations with things like Dropbox, GSuite, and Airtable when it comes to managing your product information. Don't get me wrong, those other tools are great, but they quickly become cluttered. The Plytix PIM gives you a single source of truth. With unlimited users and an easy to implement system, you can optimize, enrich, and distribute your product content from one place.
We live in the golden age of technology. In 5 years' time, people will probably look back at this article and laugh at me (while putting on their VR glasses and experiencing Fast and Furious 25 from the passenger seat). Until then, it is essential for small businesses to take advantage of the best small business software options above, to save time, gather data insights, and focus on what's really important: staying relevant.
To see how companies that use PIM are outperforming their peers, download our FREE whitepaper! You'll learn everything you need to know to join them.