Building an ecommerce tech stack can be overwhelming.
... especially when choosing between a bunch of three-letter acronyms.
When you don't know your PIM from your PLM, DAM, MDM, ERP—and the list goes on—the decision can be quite the eenie-meanie-miney-moe process.
But, of all the tools mentioned above, PIM and DAM are the most essential when marketing product content. These tools overlap with similar functionalities, and they complement each other. For example, while a DAM manages digital assets, a PIM allows you to utilize these assets. Though they're both used to safeguard and streamline some type of content, the reality is that they're designed with different core purposes in mind. From our experience, the most efficient solution is a PIM with DAM capabilities, a single source of truth that supports both needs.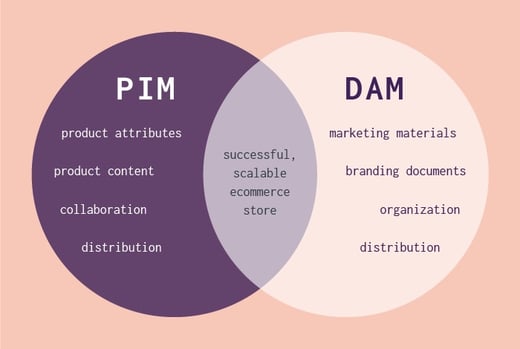 What is a PIM?
Product Information Management, or PIM, is a next-generation solution for centralizing complex product data in ecommerce. In its simplest form, without the bells and whistles, it's a safe place to store information: content is stored in a cloud-based server and is accessible to multiple users. It allows teams to collaborate on data without having to work in scattered spreadsheets.
Who uses a PIM? Well, any business-to-business (B2B) and business-to-consumer (B2C) company can use a PIM system for storing and managing large volumes of data. But the true value of the tool lies in the products you sell and how (or where) you wish to distribute them. For example, independent brands, department stores, and retailers benefit a lot due to the size of their product portfolio. Not only do they require their data to be centralized for their own sanity, but when shared with suppliers, distributors, or customers, it needs to be as accurate as possible.

Any product information that's attached to an item—be it an attribute, variation, or image—needs to be carefully documented in PIM. And it needs to be accessible to everyone from marketing through to sales. The more eyes on your content before it goes live, the better your chances are of getting it right the first time.
Now, it gets even trickier when you start selling on multiple channels. For example, a listing on Amazon versus Walmart is different. Each marketplace or channel has strict content criteria and listings will need to be formatted in a way that allows you to list (and rank) on their platform. However, this varied content needs a place to live. Not only to maintain consistency in the product information for future listings but also to create a hub of content that's accessible for all.
Once your product lists are categorized in PIM, you can start enriching your content. This will add value for the customer and increase your visibility in search.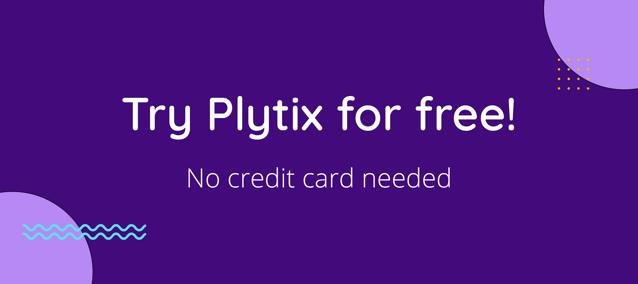 What is a DAM?
A Digital Asset Management system is a shared space for creative assets.
On its own, it is simply a library for digital media—but it excels when synchronized with another SaaS platform, such as PIM. Outside of ecommerce, a DAM is often used by marketing agencies to manage campaign visuals and enhance production. It enables you to house large numbers of logos, audio, videos, PDF documents, images, and other materials without being restricted by size and volume.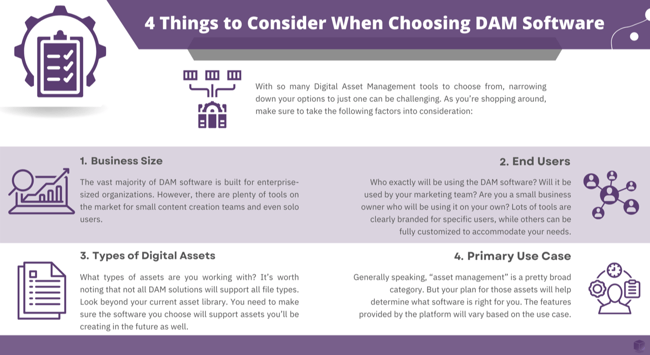 By storing files in one place, it's easier for teams to find, label, and share assets. You no longer have to deal with 100s of misplaced files, poor quality assets, and varying permission levels. Now, everyone is granted access, and teams can collaborate on tasks at the same time. So, whether it's to fulfill new media needs or archive old data, a DAM will keep your assets safe, secure, and consistent across departments. And the best part? The magic happens in one place.

Why you need a PIM and a DAM
Rich, consistent product information carries a lot of weight online.
It enhances the customer experience across every digital touchpoint and helps your customers make better purchasing decisions. By using both a PIM and DAM in your company, you'll maximize revenue and grow your market share in no time!
Not all PIMs have DAM capabilities, but Plytix sure does! And at an affordable rate. These two systems work together to give your teams the best of both worlds. For example, you can switch from editing an Etsy listing to linking new products with visuals without ever having to leave the tool. With everything merged into one, teams can (finally) work productively from one central source of truth.
Sound cool? Try it out for FREE!
Sign up to get your free trial, and explore the tool to your heart's content. Any questions, book a demo with our experts, and they'll happily assist you!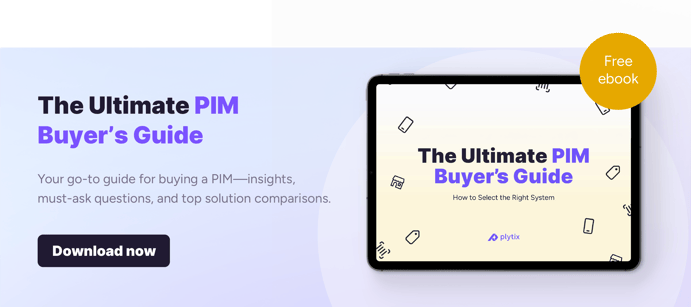 Product Information Management
,
Digital Asset Management