The need for PIM in ecommerce has always been around—but it's seen the most traction over the past couple of years. Since the COVID-19 pandemic, many consumers have turned to online shopping for groceries, clothing, appliances, and more, as they continue to navigate around safety. This approach to shopping has given customers a safer alternative with convenience that is unmatched.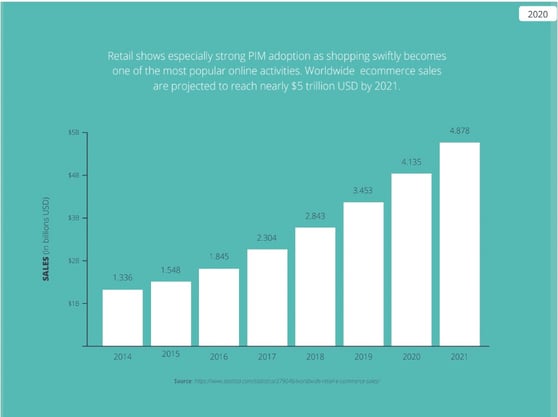 This rollercoaster has brought an influx of opportunities, and businesses are constantly challenged to expand their offerings and sell on various channels.
Businesses know that if they want to deliver an exceptional customer experience, then automation is a must. And what better way to streamline product information management with a next-generation ecommerce catalog system? PIM offers a centralized location for storing, updating, modifying, and distributing data. It also enables you to share optimized content with various sales channels.
So, now that you know the benefits of a PIM database for your product data, let's take a look at what companies can achieve in two years of using a PIM system.
1.) An improved presence online
In 2019, there were approximately 3.8 million Google searches that were made each minute. If you fast forward to 2022, there are over 99 000 searches every single second. Which means there are more than 8.5 billion searches a day.
That's a lot of wandering eyes and clicking fingers that you could be reaching.
Two years ago, the average manufacturing and distribution business in retail grew their presence on leading ecommerce platforms such as Google Shopping, Amazon, eBay, and more by 300%. As a result, businesses have seen their products grow six times within a couple of years of adopting an affordable PIM.
For example ...
More than 21% increase in cart size
More than an 85% reduction in backorders
Ability to double year-over-year (YOY) sales within two years of using PIM
2.) Send products to market faster than non-PIM adopters
Ecommerce is an always-on environment, where customers shop whenever they please. Being able to cater to the market and make sure your product reaches the market faster means that more customers can purchase from you rather than your competitor. But, as important as time to market is in ecommerce, 79% of new products miss the launch date. This leads to missed sales opportunities and your customer falling right into your competitor's arms. However, PIM users have seen that they send products to market 2X faster than they did before PIM.
"Companies were able to meet and exceed their new product introductions (NPI) goals, which is vital to sending fresh products to market and lowering the frequency of obsolete products cluttering up their catalogs." To add, our studies show that businesses with a modern PIM were able to reach 84% of their goals whereas businesses without PIM only hit their goals 79% of the time. And year over year, PIM users have grown their capacity to hit this goal by a whopping 10%, while non-users only increase their ability to meet their NPI goals by 6%.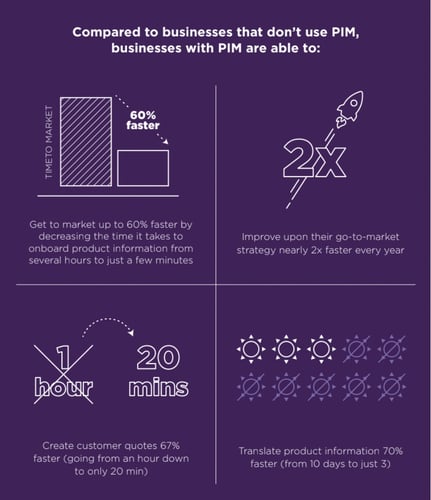 3.) Increase in revenue and customer satisfaction
In the last couple of years, we have seen how customers have evolved and how customer experience has become a top priority for businesses in ecommerce.
According to this report, "84% of consumers deem the experience a company gives just as important as its products and services." With a catalog management system, organizations have seen an increase year over year with a sales growth of 11% and a 10% increase in customer satisfaction. On the other hand, businesses that do meet their ever-increasing product information management needs manually, observe a little over 8% YOY growth in organic revenue and 6% in customer satisfaction. Just by adopting PIM, many small businesses have been able to increase their profitability and customer experience despite the alarming number of 23% of small businesses closed down due to the impact of COVID-19.
4.) 2X better product data accuracy
Product data errors are costly for businesses.
Gartner found that the average cost of poor data quality on businesses can range between $9.7 million and $14.2 million annually. This impacts financial resources and can be damaging to a businesses' credibility and productivity. Another study found that bad product data can cost businesses up to 15 to 25% in revenue.
Small businesses with a PIM system have more accurate data, which is extremely important in today's digital landscape where customers are savvy and competitors many. Because of accurate product data, these users can achieve fewer returns, reduce chargeback rate, and grow their operating margin instead of losing money.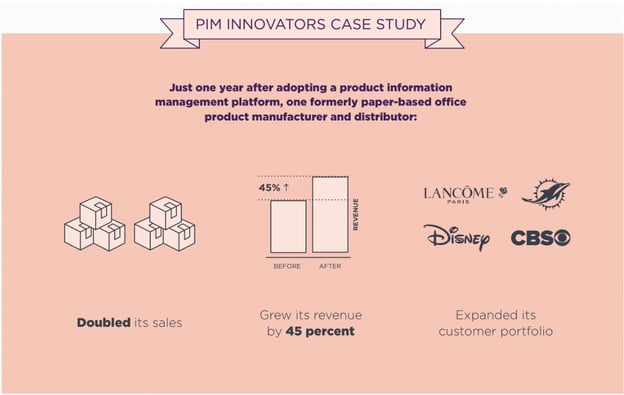 5.) Ability to make more data-driven decisions
PIM adopters are able to access their data and make educated decisions more quickly than organizations that choose not to adopt PIM. This tool has also made it easier for teams to collaborate and trust data within the organization. This is huge as currently, 56% of CEOs have concerns regarding the integrity of their data.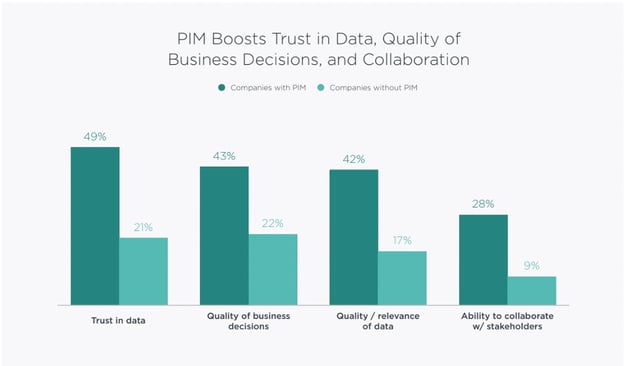 Achieve more with Plytix PIM software
The last few years have been challenging for businesses across the globe.
To adapt to uncertain times and become more resilient, businesses need an ecommerce tech stack that features the best ecommerce tools. You can only imagine how much more growth businesses with product catalog management software will see in the next couple of years. Without redundancies, errors, inefficiencies, and all the terrible side effects of managing product data manually, any business can grow and succeed in this ever-changing environment.
You can achieve this too.
Read more about how PIM adapters are outperforming their competition and see for yourself what a game-changer a PIM for small businesses can be.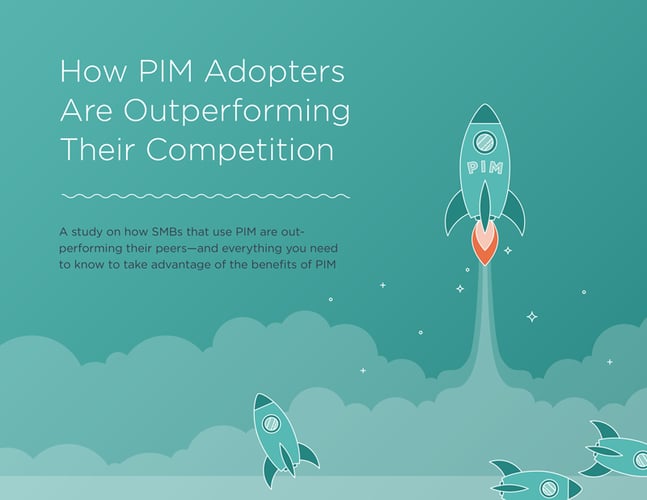 Ecommerce
,
Product Information Management