If you're like me, you probably spend most of your day online.
You interact with brands through their website, request support via tweet, and find your next piece of furniture on Instagram. In the modern world, analog media can feel like a dead art.
But brand catalogs ain't dead, honey. Far from it.
In fact, among consumers, millennials are more likely to consume—and be influenced by—printed marketing materials generally and catalogs specifically.
And that's just on the consumer side of the house. When it comes to wholesale and distribution, catalogs are still table stakes. If your brand has aspirations of being sold in Target or REI or whatever other retailer, you better have a good book—with accurate product details—to show them.
When we get down to the brass tacks, if you want to sell more products, you need a way for people to learn about them. As brands have shifted into the digital space, some marketers may feel that the importance of physical marketing collateral has waned.
But, here's the truth: Catalogs are still a critical part of the marketing strategy for successful brands in nearly every vertical and industry.
Both printed and digital catalogs are now being used by leading brands to drive sales, drum up wholesale business, and power their omnichannel marketing strategy.
The brand catalog's role has evolved and many brands have moved from printed books to online portals and PDFs. Nonetheless, having a single source of truth for your product data and an easy way to share that with those outside of your organization is basically like oxygen. Without it, you'll die.
Let's look at the role of brand catalogs in the digital-first world.
Catalogs Drive Consumer Sales
Brands are often built on an ideal.
They're powered by the lifestyle they promise—the aspirations that they create for their customers.
One way for brands to build that reputation is to create a shopping experience that transcends the transactional. They can accomplish this by improving the way customers experience the products as they make their purchasing decision.
Catalogs can bring a brand to life in ways that online ordering or even the in-store shopping experience just cannot.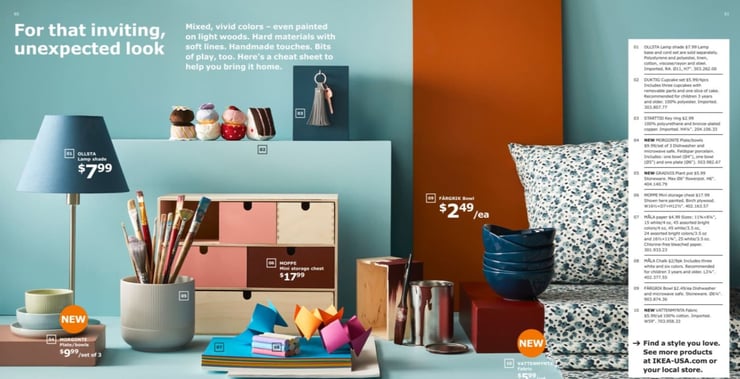 According to a report from Royal Mail, 75 percent of people cite catalogs for giving them inspiration about what to buy or how to use products. But, more importantly, catalogs actually make it easier for consumers. The study found that 63 percent of people say browsing a catalog is easier than browsing products online or in-store.
Catalogs are a foundational part of a brand's marketing strategy that can drive in-store traffic, online traffic, and—most importantly—sales.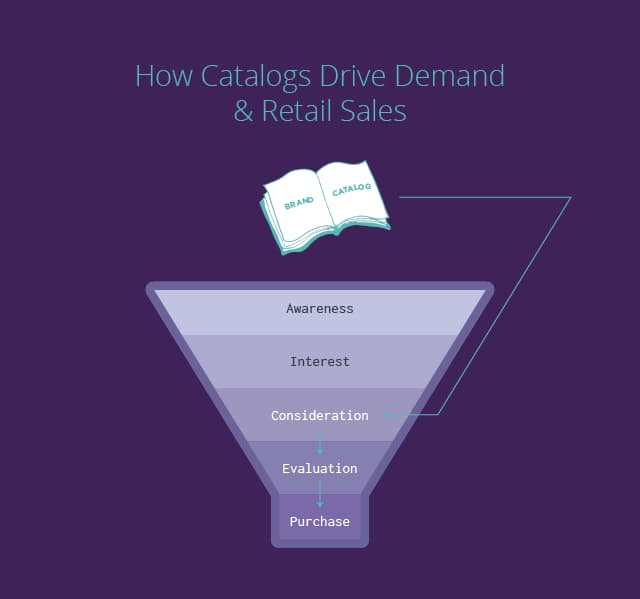 In the age of digital-first brands and consumers, even digital-native vertical brands like Bonobos have invested in print catalogs, finding much success. According to an interview with their VP of marketing, Craig Elbert, the clothing brand now sees 20 percent of their first-time website buyers coming from consumers who receive a print catalog in the mail.
Better yet, customers who come to the site after receiving a catalog spend 1.5x as much as other buyers.
One study by the firm AlixPartners found an average ROI of 2-4x on all catalog marketing activity for brands. But, certain segments tend to overperform.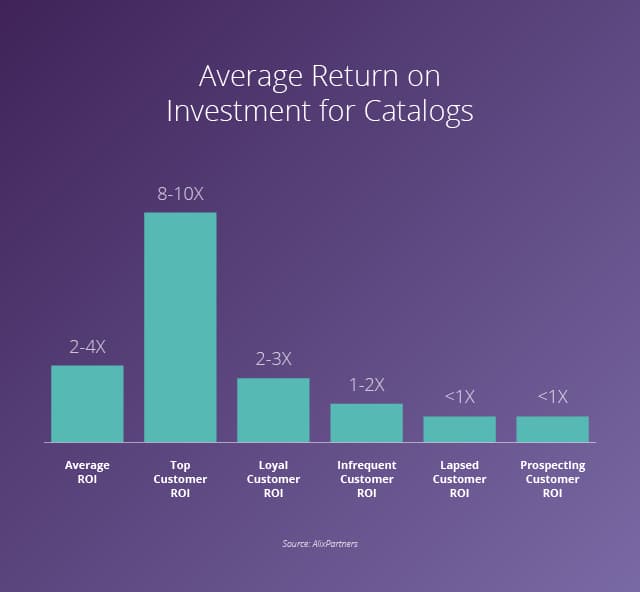 Catalog marketing aimed at the brand's top existing customers generated a whopping 8-10x return and targeting loyal customers returned $2-3 for every $1 spent, according to the study.
These studies paint a clear picture. Catalogs remain critical to driving brand sales. Perhaps, in the age of digital, they even offer an opportunity for brands to return to tactile and offer consumers something that feels unique.
While consumers enjoy buying from catalogs, perhaps in part because of the novelty and emotional connection, having printed and on-demand collateral also powers wholesale and distributor sales channels for growing companies.
(Accurate) Catalogs Are Critical for Wholesale and Distributor Sales
As brands grow, they expand into new markets and channels.
One of the most critical opportunities is selling products through wholesale and distributor channels—landing physical and digital shelf space through major retailers.
Without a catalog (or at least a basic sell sheet) that includes all of the important product details, you might as well be trying to sell a popsicle in the middle of winter.
For your sales team, having a product catalog is more important than having a business card. It's the link between a call or sales meeting and an actual order. It's what retailers use internally to make purchasing decisions based on data and input from multiple stakeholders.
But, there's a problem. Especially for lean teams in growing brands, the time commitment that it takes to create, maintain, and print new catalogs can be a nonstarter. As products change, descriptions get updated, and pricing is adjusted; the sales team is often the last to find out. On the sales side, this is the equivalent of showing up to a gunfight and finding out that someone put a knife in your holster.
Don't do this to your sales folks.
Your product catalog can be print collateral, online portal, or a PDF. Ideally, all three in our eyes. But, the most critical thing is keep them up to date with the latest product information. For instance, if you're using PDFs, use a tool that is easy to work with. One that will enhance your efforts and make your content pop!
Brand consistency is important across all sales channels.
Catalogs Drive the Omnichannel Shopping Experience
Ultimately, these channels are not disconnected parts of your business. They are simply multiple paths to purchase that all roll up to form your overall shopping experience.
In the modern age of omnichannel retail, it's up to brands to manage and deliver a single, unified message to consumers—no matter how they shop or interact with your products.
This means that the product details presented on your website are the same ones shared by retailers and used on Amazon. It means that catalogs can't exist in a vacuum—they must reflect the same products, details, and brand that is presented through every other channel and medium.
If your brand is managing all of these channels and resources with different teams and systems, that's a tall-ass order.
Without the right technology, just the basic process of creating and maintaining catalogs (on top of everything else) becomes a nightmare. As soon as catalogs are designed and printed, they're out of date.
While you can sling new web copy in an afternoon, your print catalog and sell sheets could take weeks or months to update. You're falling into the danger zone where brands go to die.
If you're managing your product catalog through a series of redundant spreadsheets and Word documents, you're headed for catastrophe.
It's time for an upgrade.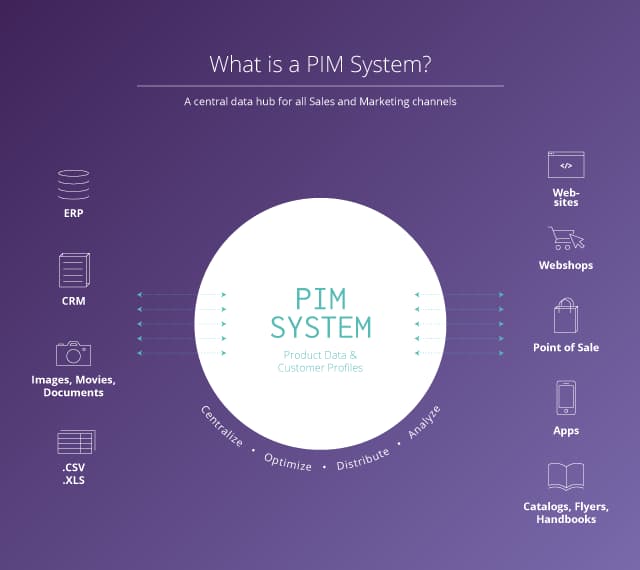 A product information management (PIM) platform such as Plytix allows brands to build hosted portals that pull product details directly from the same source that powers product listings on their webstore and third-party retailers. It's like a magic fairy that makes sure all of your sh*t stays in order—even when you're moving things around, making changes, and focused on growing the business instead of handling data entry.
On its face, this is a big time-saver. And it's also guaranteed to lower the headaches that come with product information management.
But, the benefits go beyond that.
In order for modern brands to deliver a truly cohesive omnichannel shopping experience, they need a single source of truth. From catalogs to website copy, they need one system to power it all.
Try Plytix today and see for yourself how our easy-to-look-at and easy-to-use brand catalog features drive sales, power partnerships, and provide the omnichannel shopping experience consumers crave.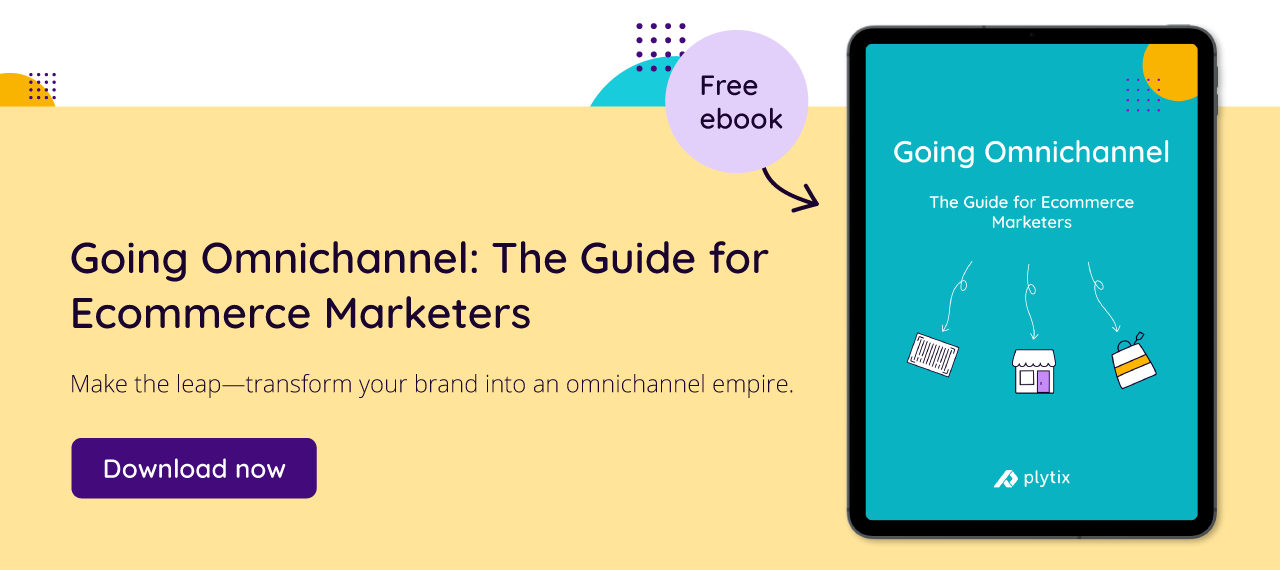 Product Information Management