Digital assets play a huge role in ecommerce. But now the question is: do you need a digital asset management system or is it another overhyped tool?
The simple answer is a resounding yes! The benefits alone can be a game changer for your ecommerce business, as the tool can help you create a centralized place for all your digital assets.
In this article, we'll discuss what the best practices of digital asset management are and how having dedicated software can take managing assets to the next level.
Why is digital asset management important?
Images, videos, rich media, and other file types which are considered digital assets are crucial to the success of an ecommerce business. Since online customers can only shop with their eyes, digital assets attract browsers, increases brand awareness, and help 75% of online customers make an informed purchasing decision when shopping online.
But how do you make sure you use the right digital assets on different platforms? With digital asset management. It helps you create a filing system that improves efficiency and makes sure you have a centralized location for all your digital assets. However, while you can create a file name convention and have a dozen folders on your Google Drive to store your assets, having a dedicated tool makes more sense.
Why you should use a digital asset management system?
Now that you have an understanding of why the practice of digital asset management is important, let's get into the benefits of digital asset management software.
1. Allows for better brand consistency
If there is one thing huge brands will focus on, it is ensuring brand consistency. Take Coca-Cola, their branding is done so well that it's been cited as one of the best brands because everyone knows what to expect the minute they spot a Coca-Cola bottle. Plus, no one has to look too hard to find it because you'll never miss its logo. This creates trust, evokes positive emotions, and creates customer loyalty.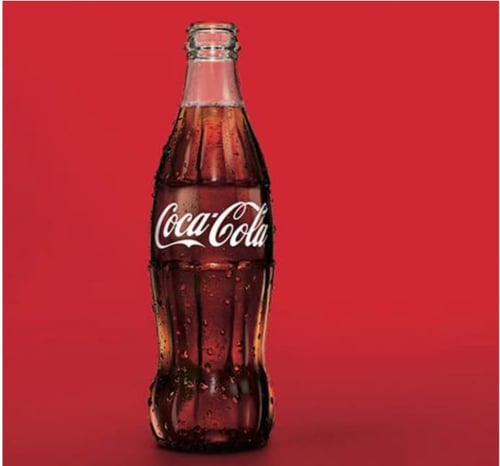 But while branding is important, a report by Lucidpress found that 85% of companies said they had brand guidelines, but only 31% said they enforce them consistently. Ignoring brand guidelines can impact your business poorly because it can: create confusion, damage your brand reputation, and it can become costly. Another article found that teams don't follow brand guidelines because:
It's hard to find
Their digital asset storage isn't properly organized
There is a lack of collaboration between teams
Now, as you can see, all these reasons emphasize the benefits of a digital asset management system. With a DAM solution, you can store all your brand guidelines and assets in one tool. Plus, you can collaborate efficiently because everyone will have access to the software, which makes it easier for marketers to access and share the same on-brand files internally and externally to sales channels.
2. Makes digital asset organization a breeze
While Google Drives and Dropbox were effective tools for storing digital assets, they don't help as much with the organization because they aren't built to be digital asset managing tools. This leads to scattered images and videos as well as room for error (using the old version graphic or logo, for example) should a colleague not save the media in the correct file or without the accurate naming convention.
This article found that lack or little visibility was one of the most challenging parts of asset management. With a dedicated DAM system, you can ensure your marketers have a centralized place where they can find, store, and easily share media. This means a more productive, efficient, and aligned team.
3. It's a money saver
We can't talk to businesses about investing in a tool without discussing how it can save them money in the long run. Digital asset management software may come at a cost to implement; however, the return on investment is just as great. Here's how it can help you save money:
It improves efficiency
As a business owner, you know that every employee is an expensive resource. One that you hire to help do the job and, in turn, bring in money. A study found that 50% of marketers rely on 5 to 10 tools to perform their job. Now, we don't know about you, but this screams inefficient processes that are costing the business money. Instead of your marketers working on their tasks, they spend their time bouncing between tools that hinder the job from getting done. With a DAM system, they can improve efficiency and actually focus on what they're there to do, which means they can work on bringing in more money.
It helps prevent copyright infringement fines
It's always a good idea to be aware of the things that make you spend money. And as everyone knows, even the small things can add up when they go unchecked. In this article, a blogger was charged $8,000 in copyright infringement penalties. You can avoid this by having a digital asset management tool, as your team can easily manage and track whether they can use an asset or not, helping you save on unnecessary costs.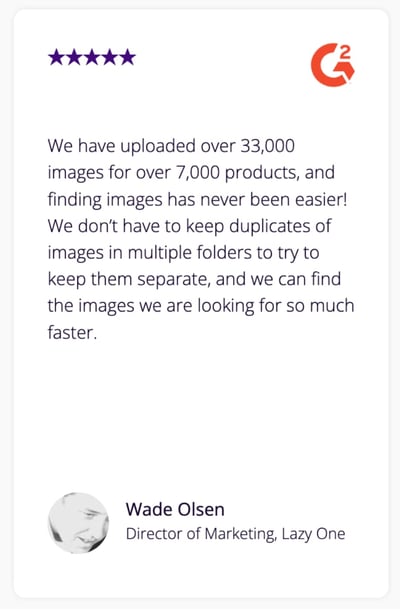 4. Helps improve collaboration within the company
DAM systems were designed to make collaborating within a business easier. Not only can you store all your digital assets in a central hub which eliminates scattered files across multiple places, but it also has features like:
User access and permissions that allow you to define user roles and permissions, making sure there aren't any unauthorized changes but also allowing those whose inputs are needed to be able to work with the assets


Collaboration workflows that allow your team to create folders, organize assets into customizable categories, and the ability to leave comments and feedback to ensure the review process is clearer and faster.


Version control that allows your team to keep track of progress, asset revisions, and any changes, which helps make everyone stay on the same page.


Search capabilities and metadata that improve searchability which is great for organizations managing a thousand digital assets.


Sharing and distribution help your team share the assets internally but also with external partners. This is an idea for organizations with a multichannel strategy.


Workflow integration which allows your team to integrate with other collaborative tools like a product information management system that helps you link your products to your digital assets.
5. Supports multichannel strategies
Most ecommerce businesses have a multichannel strategy, and if you don't (no judgment here), you should get started now. Here's how to start a multichannel selling strategy. Multichannel ecommerce can help increase your online visibility, brand awareness, and bring in more sales. However, selling on various platforms means producing product information and digital assets that meet each sales channel's requirements.
Without a digital asset management tool, this can be challenging as you'll have to deal with more scattered media files. But, with a DAM, you can:
Search and filter through digital assets
Format files for different channels
Distribute assets easily
All these benefits make multichannel selling easier and allows you to reap the benefits that come with a multichannel strategy.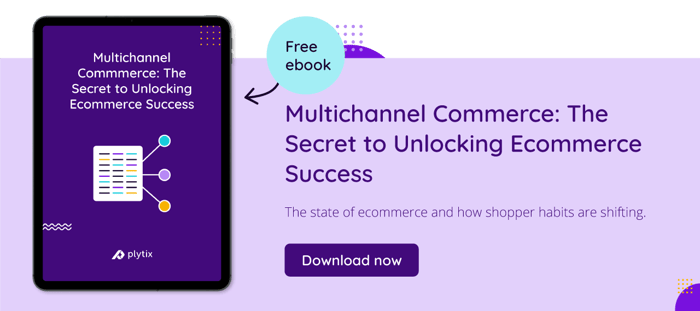 6. Streamlines your workflow
Is your team happy with the current workflow when it comes to sharing digital assets, collecting feedback, and getting approval? Or are they looking for a better alternative? A DAM tool can help bring more efficiency to content creation and management.
DAM systems allow everyone to work on the same tool and follow the same processes, it has version controls that keep teams up to date on versions and who was the last one to touch the access, as well as remove repetitive other manual tasks such as metadata extraction and AI tagging features, removing any confusion or miscommunication.
Final thoughts
One of the benefits of advanced technology is that you can get all these benefits we've without doing too much manual work. Because, in all honesty, who wants to spend hours doing manual work? It not only wastes time, but it can destroy productivity and employee morale. With a digital asset management tool in your ecommerce tech stack, you can ensure your teams have a tool that makes life easier.

For more information about DAM and inspiration for other tools you may need to add to your tech stack, you can download our free ebook about SaaS Ecommerce Technology.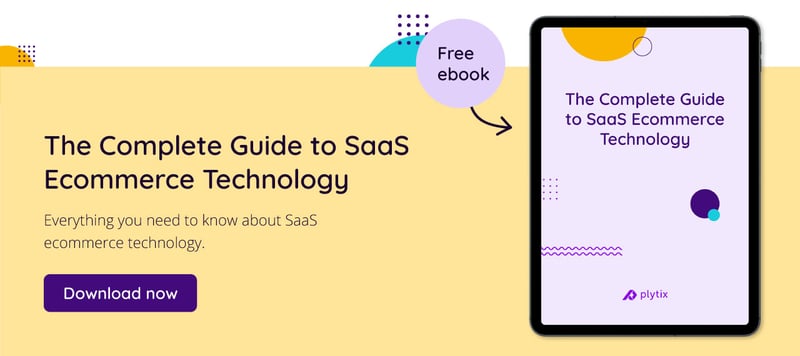 Ecommerce
,
Digital Asset Management