At Plytix PIM , we champion the small and medium-sized businesses that must work ever harder to carve out their market share in a world increasingly dominated by giant corporations and mega marketplaces like Amazon.
That's why, today, we're going to highlight four brands both large and small that are thriving in the age of Amazon—as well as key tactics you can take from each to replicate their success in your own business. Let's start fighting the good fight.
Target Embraces Digital Disrupters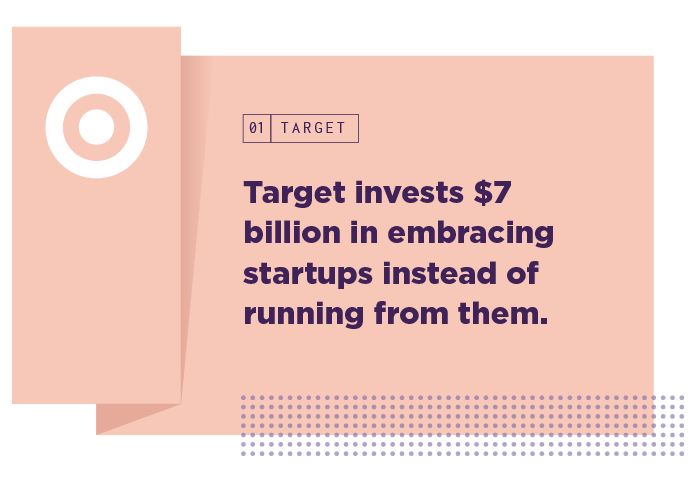 While it's getting easier and easier for digitally-native brands to bypass physical stores and sell direct-to-consumer via Amazon, it's not all that uncommon for many of these companies to partner with established retailers who can expose them to tons of eyeballs—and sales.That's Target's sweet spot.
The general merchandiser has nearly 2,000 stores across the U.S.—enough that 75 percent of the country's population lives within 10 miles of one. But unlike many brands that have seen success with in-person retail and in-store brands, Target embraces digitally-disruptive brands instead of leaving them on their own for Amazon. And it's a strategy that's been working out swimmingly.
Target—and the startups themselves—have already seen success partnering with men's grooming brands Bevel and Harry's. Plus their recent investment in Casper, the original direct-to-consumer mattress manufacturer that broke the mold, may indicate the possibility of in-store mattress showrooms in the future.
The Takeaway
Big-box stores and digital startups can band together to thrive in the age of Amazon. These kinds of partnerships present a win-win for established and new brands alike. The digital-natives get to grow their exposure with less marketing spend while the big-box retailers get to keep their offerings fresh and diversify their streams—and Amazon doesn't get a cut of any of it.
QVC Remains Unmatched in Keeping Up with Changing Channel Demands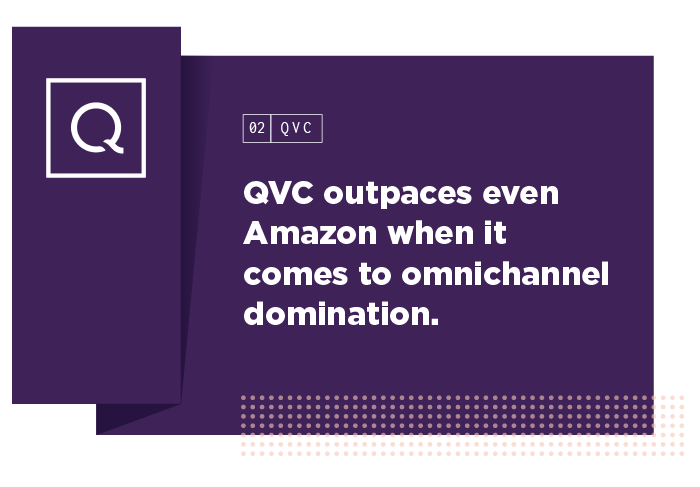 How has QVC, a 30-year-old television-based home shopping service, survived in the era of cut cable cords and Amazon 1-Click ordering?
By quietly but steadily evolving to embrace each new channel and platform as soon as it started to show promise.
Today, digital sales account for nearly half of the company's nearly $9 billion global revenue. Here's how it got there:
Launching its first website just two years after Amazon went live
Offering both iOS and Android smartphone apps
Repurposing its popular TV shopping content via live streams on their website and apps
Omnichannel distribution of content to popular third-parties like Roku, Apple TV, Facebook, etc.
Social media presence — For example, QVC distributes their programming to Facebook Live and its popular hosts have Facebook Pages.
While Amazon was still in its infancy, QVC was already thinking about how they could make it easy for consumers to interact with the brand as digital transformation changed the face of shopping. And so far, they're pulling it off.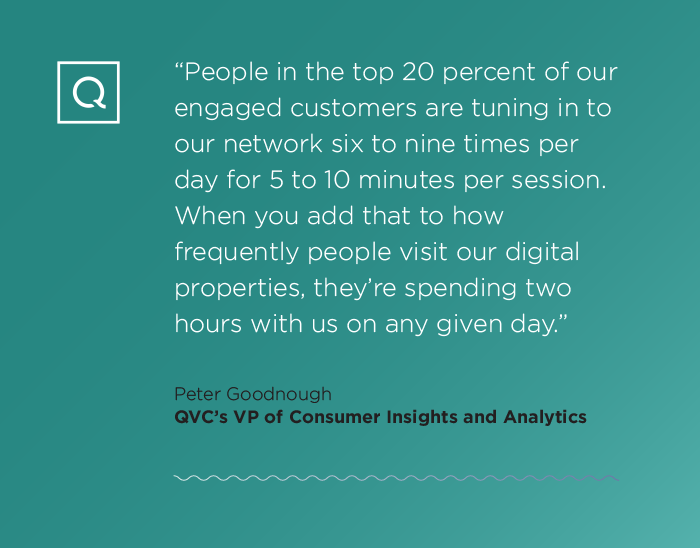 In fact, QVC's omnichannel domination is going so well that their parent company Liberty Interactive (now Qurate Retail Group) is slowly acquiring their competitors one at a time—with a $2.4 billion buyout of Zulily in 2015 and a $2.1 billion purchase of Home Shopping Network in 2017.
The Takeaway
The more channels a shopper uses to engage with a brand, the more often they make purchases from that brand. Turns out QVC was onto something when they made the decision to go all-in on omnichannel domination. It's time you start.
Luckily, you can go all-in on omnichannel, too, without spending billions of bucks.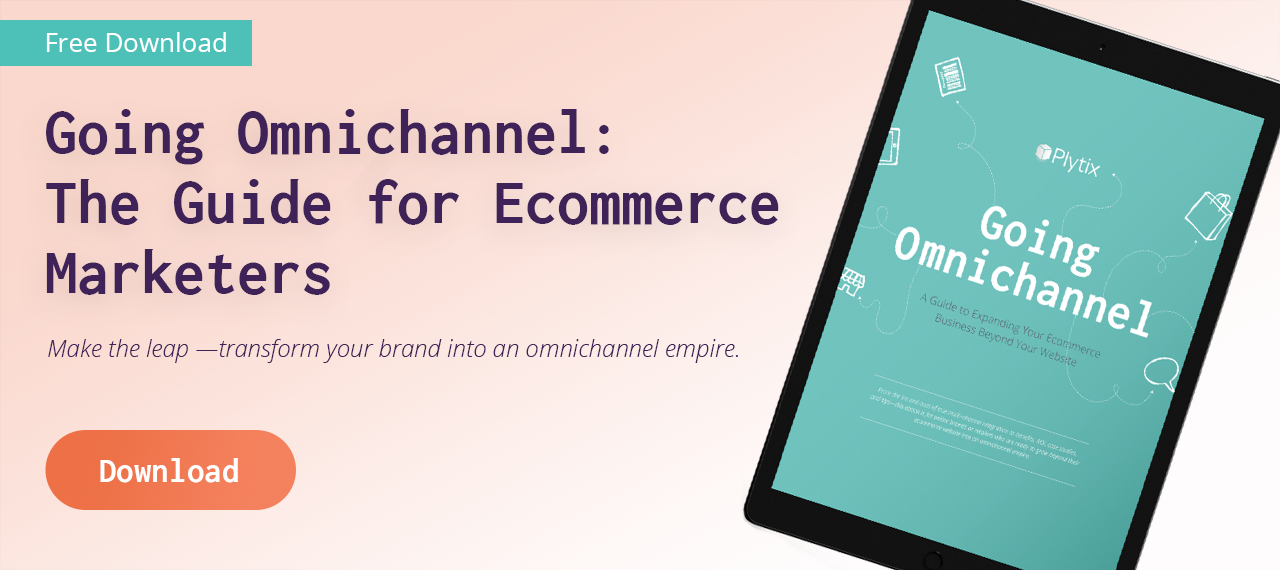 Modern product information management (PIM) software enables enterprise organizations and sole proprietors alike to centralize thousands of data points and disorganized spreadsheets into a single source of truth, optimize product listings according to each sales channel's requirements, and—most importantly—flawlessly distribute all these listings across multiple channels to succeed.
GMM Beats Low-Cost, Low-Quality Competitors with Restless Innovation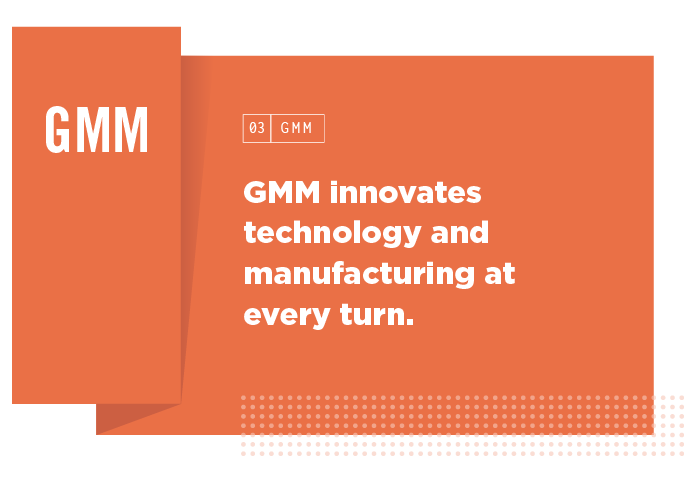 While you may have never heard of GMM Nonstick Coatings, you've very likely used a product that implements their technology. One of the largest suppliers of nonstick coatings in the word, GMM provides coatings for brands like Calphalon, Farberware, KitchenAid, Oster, Wilton, George Foreman, and more.
As established companies like these are forced to lower their prices to compete with the hundreds of newer, cheaper brands that populate Amazon; vendors like GMM are also forced to drop prices or fall by the wayside.
Thanks to a robust research and develop team, GMM leads the pack when it comes to coating innovations that improve quality while cutting costs.
GMM applies this same innovative mindset when it comes to manufacturing. They're always looking ahead to identify high-quality, low-cost locations where they can move manufacturing so they can keep delivering the dependable coatings for which they've become respected.
The Takeaway
Take a page from GMM's book and prioritize the quality of your products and services over anything else.
This tactic will help you generate great reviews about your offerings—which have been shown to result in higher sales and lower returns—and boost customer retention. And when a returning customer spends three times more than a new one on average, building up that loyalty means everything!
Small Biz Spotlight: A Century of Local, Friendly Expertise Keeps the Doors Open at Brown's Outdoor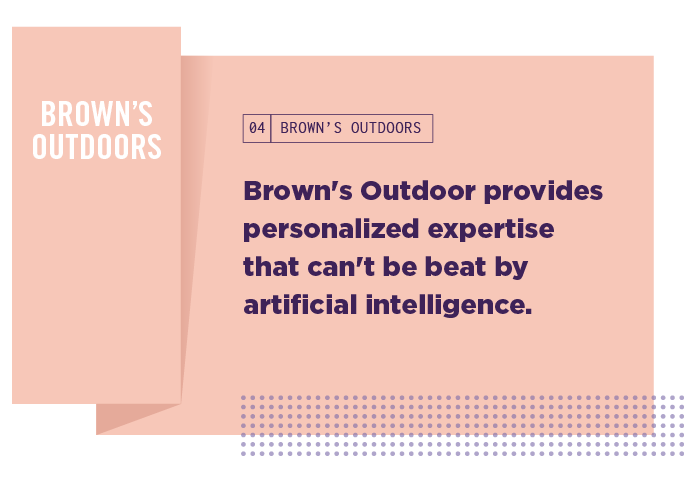 The 100-year-old, Washington-based shop Brown's Outdoor may have changed its name and its inventory over the decades, but the same thing has sustained their business despite big-box competition from Walmart and online competition from Amazon—local expertise provided with a smile.
Whether they were slinging military surplus, electronics, or outdoor equipment; the family behind Brown's Outdoor has kept the company's doors open all these years by doing something that a "Big Four" tech company could never do—provide local, personalized expertise to customers they know by name.
The Takeaway
Above all, Brown's Outdoor is committed to the customer.
In fact, customer care is their most impactful marketing tactic when shoppers are choosing between them and the faceless giant that is Amazon. However, it's understandably difficult to make customer service your own most important marketing tactic when you're so dang busy managing products all the time.
If you're ready to spend the kind of time it takes to provide business-building customer service, it's time to adopt product information management software to take some of the load off. And why not? All the cool retailers are doing it.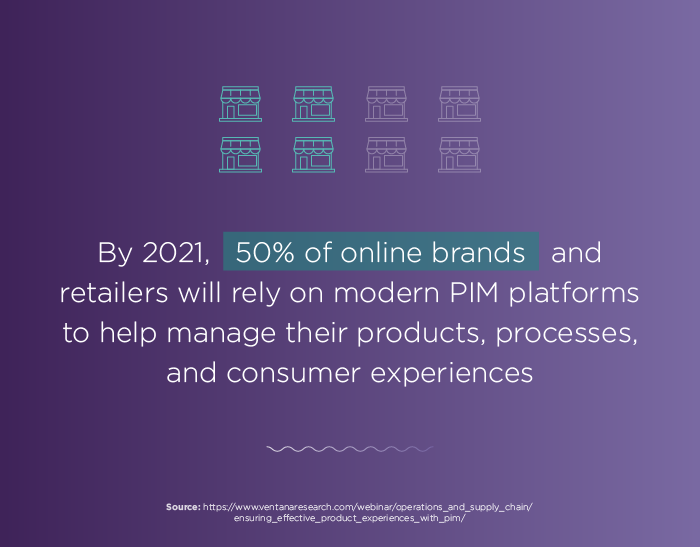 So, which of these tactics will you take advantage of in the David-vs-Goliath-sized struggle in which your business is squaring off against Amazon?
To learn more about what our small team is doing to empower businesses like yours to fight the good fight and thrive on their own, reach out to us right now.