We're well into the digital age, and that means more and more businesses are getting online for the first time or expanding their ecommerce offerings.
But the ecommerce industry has been growing for decades now. It presents a challenge for newcomers to the space, or businesses that have focused so far more on their brick-and-mortar presence than their online one: How can smaller or less experienced brands compete with the giants and veterans of ecommerce?
The answer? By prioritizing the right technologies that will give them a serious boost and help them compete on the same, level playing field as the big guys.
These are the retail technology trends that are rising to dominate ecommerce — and the ones that brands of all sizes should be looking to adopt ASAP!
The Top 10 Retail Technology Trends In 2022
Some of the top retail technology trends we're forecasting for 2022 are new, while others have been emerging and growing for years. But the important thing is that we see these being the trends that will propel brands to the top of the ecommerce industry, helping them out-sell their competition and pave the way to success.
Shoppable TV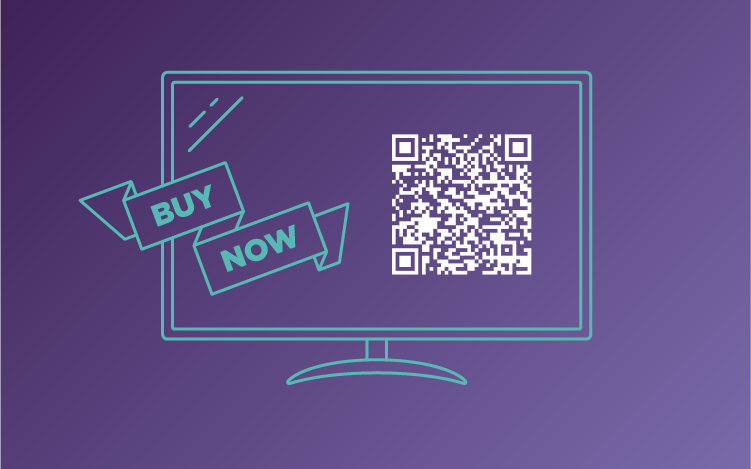 History really has a way of repeating itself — one of the first ecommerce transactions ever recorded happened in 1984 when a woman in the U.K. used her TV to buy eggs, corn flakes, and margarine from her local Tesco.
Now, shoppable TV is a rising ecommerce trend — but it looks a lot different than it did back then. If you subscribe to Hulu's ad tier, you've probably already seen this: Commercials with QR codes, and interactive ads for smart TVs that viewers can navigate with their remote or a mobile device.
The reason this is so effective is it cuts out a step. Previously, viewers who saw a TV ad for a product they wanted needed to search out that product on another platform before they could make the purchase. But now? They can purchase directly from their TVs during the ad, no searching necessary.
AI Customer Sourcing
Artificial intelligence (AI) is nothing new in the digital age, and retailers have been finding new and creative ways to use it for several years. AI can already help retailers make customized product recommendations and answer customer service queries, and help customers visualize products before making a purchase.
This year, we think the biggest trend for how retailers will make use of AI will be in customer sourcing, meaning it will help retailers find the most valuable customers to market to. Currently, customer research involves a lot of manual processes for data collection, number crunching, graph making, and report writing. But soon, AI will be able to handle most of those steps. Intelligent algorithms will analyze market trends alongside your own product/s data to point you toward the right communities, sales channels, prices, listing times, and more to maximize sales.
Advanced Product Customization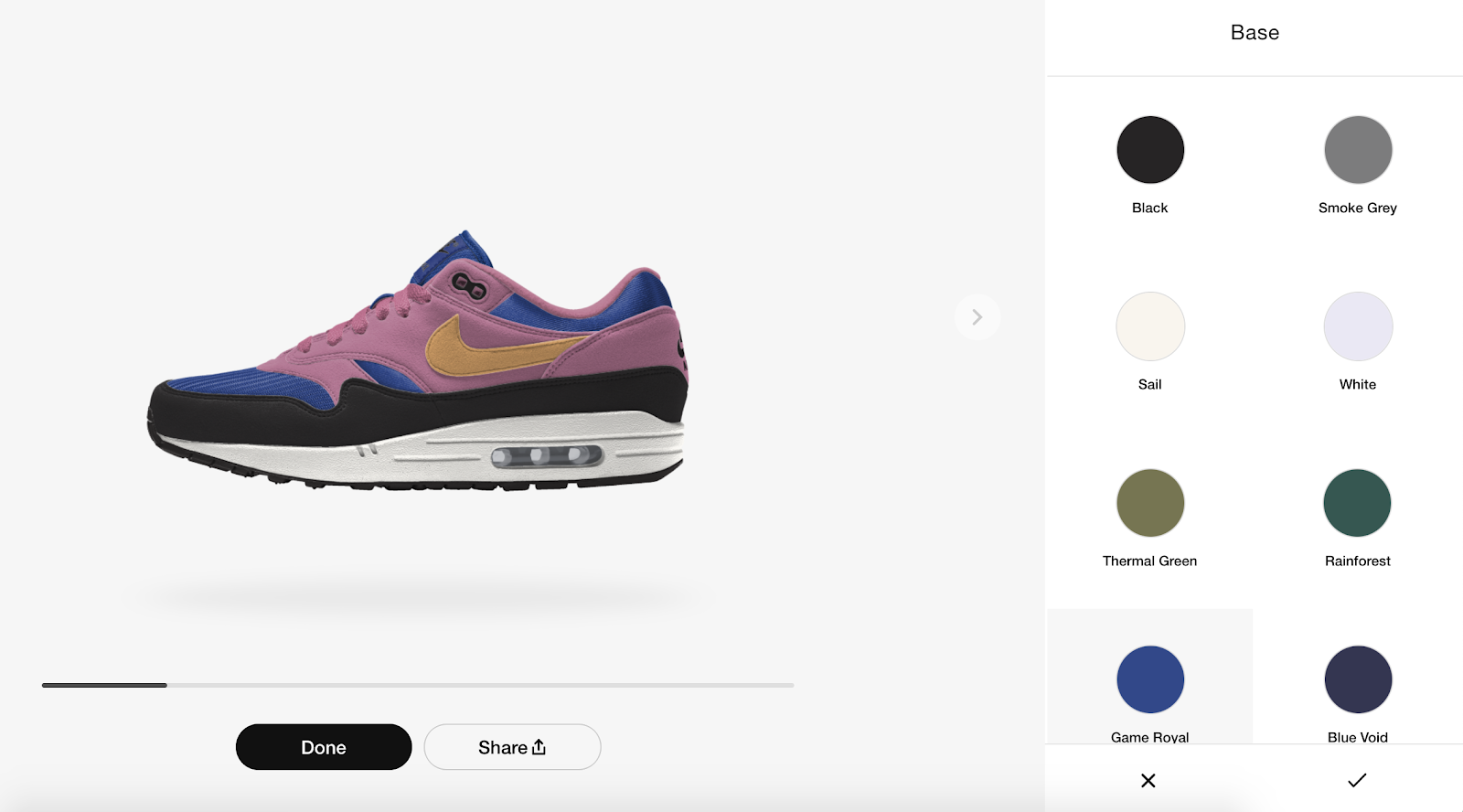 Source: Nike.com
In predicting this trend, we look to one of the biggest and most successful ecommerce (and brick-and-mortar) retailers: Nike.
For some time now, Nike customers have been able to use the brand's website to customize every aspect of their sneakers, from colors to materials to wording.
Product customization is nothing new, but it's becoming more achievable even for smaller brands that don't have Nike's resources. 3D printing is becoming a more commonplace (and affordable) part of manufacturing, which allows more and more retailers to be able to customize products toward the end of the manufacturing process — at scale and without huge added costs.
As 3D printers become even more affordable, we expect advanced customization to take off across industries, allowing consumers to personalize almost anything they buy.
Payment Flexibility
A trend that's been building up for several years is consumers' demand for payment options aplenty.
In the digital age of retail, consumers make online payments in an ever-widening array of ways: With debit and credit card numbers, online money transfers, platforms like PayPal and Venmo, mobile wallets, crypto accounts, and more. Today's buyers want as much flexibility as possible to choose the payment option that makes the buying process fast and smooth for them.
In addition to accepting many different forms of payment, retailers in the new decade should be ready to embrace increasingly popular "buy-now-pay-later" options, like Afterpay, Klarna, or ZipPay, which provide funds for purchase to the retailer upfront, while allowing the customer to pay in installments over time.
Community Building
The internet has connected us all in new ways. But as we move into 2022, younger people are increasingly skeptical of social media, which has built a reputation for harvesting user data and allowing the rampant spread of misinformation.
As consumers look for community elsewhere, there's an opportunity for retailers to step into that role. Some forward-thinking brands have already done so: athletic apparel stores hosting their own local running groups, or booksellers hosting book clubs. It's pretty big; and this year, we will certainly see a rise in community building to build positive brand sentiment and increase customer loyalty.
Self-Service Multimedia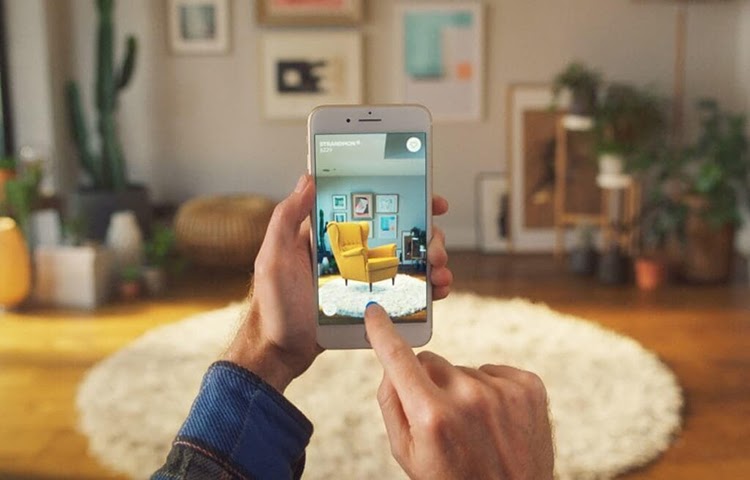 Virtual reality (VR) and augmented reality (VR) has been growing parts of the ecommerce industry. But now, these technologies are no longer limited to online-only brands — even brick-and-mortar sellers are finding ways to bring self-service technology into their stores and transform the customer experience. This is ideal for multichannel commerce; closing the gap between online and offline retail.
VR and AR might be some of the flashiest ways to embrace this trend, but brands can keep it simple, too. An iPad display in a store can allow shoppers to see customization options, arrange pieces alongside one another, or view products in a simulated environment — all ways retailers can wow their customers with multimedia they engage with on their own.
Loyalty Programs, Gifts, and Subscriptions
Retailers have already been aware for years that today's shoppers demand more than just satisfaction — they want to be wowed by their shopping experiences.
One way brands have discovered they can provide that is by customizing and personalizing the shopping experience, and in 2022, that trend shows no signs of slowing down. Increasingly, retailers are offering personalized loyalty programs, rewards, and gifts that are custom-selected for customers based on data about their past purchases, the products they view, and other factors.
In addition to this, online product subscriptions are going to continue to grow. Thanks to the popularity of services like FabFitFun, Causebox, Trunk Club, and Cratejoy, subscription services have been growing 100 percent year-over-year since 2016. We see no signs of this slowing down, and think more retailers will get on the subscription train while it's booming.
Personalization Through Data
While we're on the subject, personalizing the entire shopping experience using data collected about customers is going to continue to be a major focus point.
This is also nothing new — we already know how much value there is in collecting and analyzing as much customer data as possible. But in addition to using that data for marketing, there will be an increased focus on using it to create more personalized interactions between customers and brands, satisfying customers' desire for shopping experiences that leave them delighted.
Data is also allowing the buyer journey to become more complex, yet more effective. By using customer data, retailers are now able to personalize calls to action, speeding customers along toward a purchase faster than ever by appealing directly to their wants and needs.
Cashier-less Stores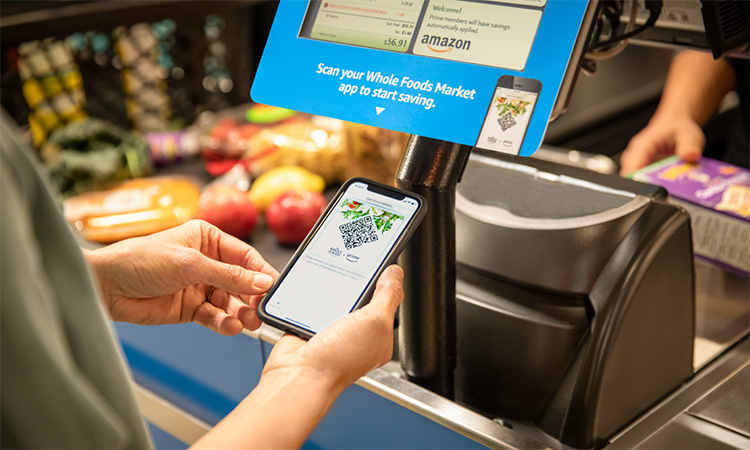 Major ecommerce retailers like Apple, Amazon, and Whole Foods have been leading the way for this trend, which we think will continue to spread and grow.
Shoppers love the convenience of being able to check out at stores without waiting in line or interacting with a member of the store's staff — all it takes is making payment on their mobile phones and they can leave with their purchases.
Omnichannel Technology
Omnichannel technology is certainly not a new trend in ecommerce. However, driven by the coronavirus pandemic, more and more retailers have found new ways to blur the lines between shopping online and in person.
The pandemic certainly isn't going to end before we head into 2022, so more and more retailers are going to need to embrace the trends it's driving. Expect things like contactless delivery and ordering items online to pick up in-store to continue to grow in popularity throughout at least the next year, and possibly longer as consumers slowly get their confidence back even after the pandemic.
Want To Be Ready for Whatever Comes Next? You Need PIM
The digital age is far from over. In fact, we've probably barely even scratched the surface of retail technology trends that are still yet to come.
Retailers need to be ready for whatever new technology trend arises with each coming year. And for that, they need product information management (PIM) software. PIM handles a lot of the ecommerce basics: it keeps all your product information, data, and assets organized in a single source of truth that can be easily accessed across your organization at any time. But what's more important is that when product information is organized and centralized, it's always ready for optimization and multichannel distribution — even to brand new sales channels.
The key to winning at retail in the digital age is being as omnichannel as possible, and PIM software should be the cornerstone of any omnichannel strategy.
Want to learn more? Download our free ebook today.