To enable scalability and growth, you need to have the right data management automation systems in place. Oftentimes, these systems overlap in terms of functionalities, but depending on your needs, you need to choose wisely.
Both Product Information Management (PIM) and Inventory Management serve as a central database for content. But, before we get started, don't let these acronyms make you dizzy. They are not the same thing, and you cannot use either one in place of the other. In fact, an inventory management tool is not technically called 'Product' Inventory Management, so they don't even carry the same acronym. It's typically just called Inventory Management Software (IMS), and this tool is used to store inventory information such as the availability of product stock.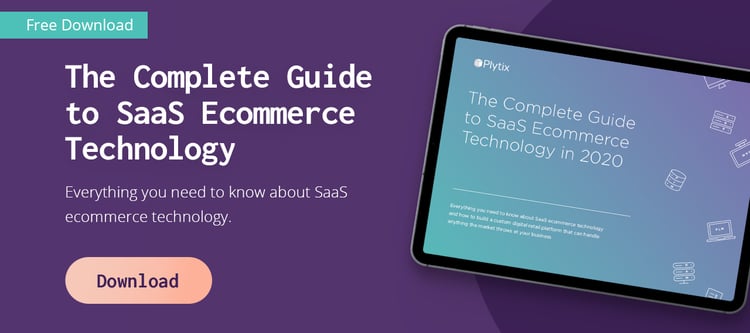 If you want to get better results from your existing ecommerce tech stack and win at multichannel commerce, then you'll need both of these tools. We'll further explain the differences in this article.
What is the role of PIM?
A product information management (PIM) system is a tool that's useful in automating the repetitive processes of storing and managing product information, in a single central location. It's a safe library or repository for sales and marketing data such as SKUs, product titles, product descriptions, material type, size, color, and other important product details. A good PIM for ecommerce will also have digital asset management (DAM) capabilities to store images and videos.
PIM allows large and small businesses to eliminate the use of spreadsheets for complex data management, which can be time-consuming, inefficient and leave room for costly mistakes. When processing information in Plytix PIM, for instance, it ensures completeness—to see if all attributes related to a product are filled in.
Through its automated data analysis, PIM allows you to perform product listing optimization (PLO) to manipulate data to meet the format requirements of various channels. That's right; product content syndication is easy with PIM! Whether you're a business-to-consumer (B2C) or business-to-business (B2B) brand, you can benefit from PIM for offline and online product content. It's built for collaboration, so everyone from marketing to sales can access the same product content in a centralized location. That means that every team will always have accurate and up-to-date data, ensuring that they can confidently share the right information with external partners such as distributors, retailers, wholesalers, and customers.
And...we're not finished, yet.
When it's time to create sales and marketing collateral, you can trust Plytix, an intelligent next-generation PIM tool, to do the job without much effort. We're talking about various template product sheets and product catalogs that you can turn into downloadable PDFs and share to wherever they need to go.
What is the role of IMS?
Inventory management software streamlines, well, inventory, and order management. Whether you're running an ecommerce, a brick-and-mortar, or a multichannel commerce business, you know that automating error-prone tasks is crucial to efficiency. This includes tasks such as stock counting and recounting or reordering, customer billing and order processing, expense tracking, and more.
The right inventory management system comes with top-notch features:
Product identification
Supplier management
Warehouse management
Multichannel management
An IMS gives you a 360-degree view of inventory and customer orders. It provides you with low stock alerts, real-time inventory valuation, and automatic quantity updates. This is necessary for ensuring that you meet customers' expectations.
For instance, when a shipment order for the last item in stock is initiated, this information is quickly recorded in the system so that the relevant department/s can replenish the inventory. The marketing and sales teams will also be aware of this update so that they communicate the right message to every party involved.
With inventory control software, you can reduce aged stock, deadstock, excess stock and minimize the chances of dealing with stock-outs. When empowered with an inventory tool, you get to save time on planning, forecasting, and ordering tasks. Internal data transparency is commonplace, and this is how you can improve your efficiency, and ultimately, profitability. However, inventory systems, or even enterprise resource planning (ERP) software, have some limitations where product-specific data is concerned. And that's where PIM systems triumph.
Do you really need PIM and IMS?
We know that data is the fuel that powers businesses. However, there are various data that every business has to manage, each carrying its own weight. So, where and how all of this data is handled will determine the success of your machine.
Oftentimes people say, "but I have inventory management software or an ERP system, so why do I need to invest in a PIM tool?" or vice versa. But the challenge with that is that an inventory software doesn't handle product-specific data, and a PIM doesn't handle complex inventory data. Together, these complementary tech tools (specifically ERP and PIM) work hand-in-hand to enrich your product data.
The purpose of a PIM tool is simple: collect and organize product data in a single secure location. On the other hand, an inventory system collects and organizes inventory information in a single location. When these are integrated, you have a strong data management system that guarantees no information redundancy, information mismatch, or lack of information where necessary. To make things even more interesting, the unison of the systems ensures better demand forecasting. Plytix PIM, for instance, is integrated with a product analytics feature, which has tons of product insights. It lets you know which products are moving well in the market so that you can replenish your stock of the item. This is a data-based decision that is more than likely to drive return on investments.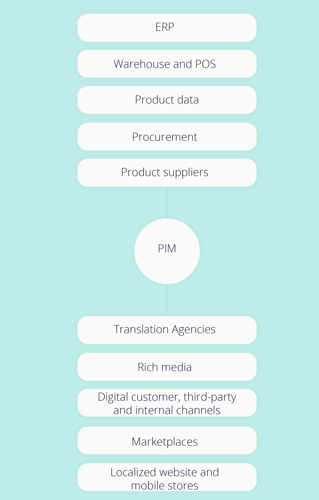 An integrated setup gives every decision-maker in your company easy access to the same information from a single collated pool, which simplifies and solidifies approvals, and communication to external partners. Your inventory management software will continue to do what it's designed to do and feed this information to PIM, where it can be used and transformed to go wherever it needs to go.
Check out our detailed whitepaper on how PIM and ERP work together to help you achieve increased customer experience, expectations, and demands.
Product Information Management