Selling products in the age of omnichannel distribution takes a lot of tools.
Specifically, it takes a lot of sales and marketing tools: Product sheets, sell sheets, catalogs, online brand portals, and more.
One essential tool that manufacturers and brands must have in their arsenal is a set of killer sales sheet template. But amid the sea of sales documents you need to produce, how do you know how to make line sheets that are not only different from all your other tools, but eye-catching to buyers and potential retail partners?
We've got all the information you need (including a tip on the one tool that will help you make killer line sheets in just seconds). But first, we need to learn some basics: What are line sheets, what should they include, and how should brands use them?
What Is a Line or Sales Sheet Template?
A line sheet is a tool for product marketing and sales. It's used by manufacturers, wholesalers, and brands to display basic, yet important information about their products to potential buyers and retailer partners.
This might sound similar to other marketing and sales tools, like sell sheets, catalogs, or brand portals. But a line sheet is different. It all has to do with where the potential buyer or retailer is in your sales funnel. If you're making early contact with them, you should use a sell sheet, which will grab their attention with eye-catching visuals, slick design, and persuasive copy about your brand and products.
But if a buyer is already familiar with your brand and what you offer, and it's time to close the deal and get them to place an order — that's where your line sheets come in.
Line sheets aren't meant to persuade a customer to learn more about your brand and products, like sell sheets and catalogs. They're meant to give that potential buyer all the information they need to actually place their order — and nothing more.
Line sheets are simpler than sell sheets. They're no-frills. They're straightforward, and they're just there to guide your potential buyer through the very end of your sales funnel by showing them what products they might be interested in and how to place their order.
What Product Information Goes on a Line Sheet?
Because of its purpose, your line sheet should only contain some limited information. Here's what you need to include:
Your brand's logo.
Contact information.
General ordering information.
Any sales terms, like minimum order amounts or shipping prices.
Product images (simple, high-res images on white backgrounds are perfect for this).
Product names.
Brief, straightforward product descriptions.
Available sizes, colors, and any other variations.
Wholesale prices and suggested retail prices.
In addition, line sheets should have clear, straightforward layouts. They should draw the buyer's eye directly to the products and the most important information about them, and above all, line sheets should be easy to navigate.
Line Sheet Examples
There's no better way to learn how to create the best line sheets than by looking at the best line sheets, right? That's why we've compiled 6 top-tier examples — from 6 industries, so there will be a good example here for every brand to follow.
Fashion Industry Line Sheet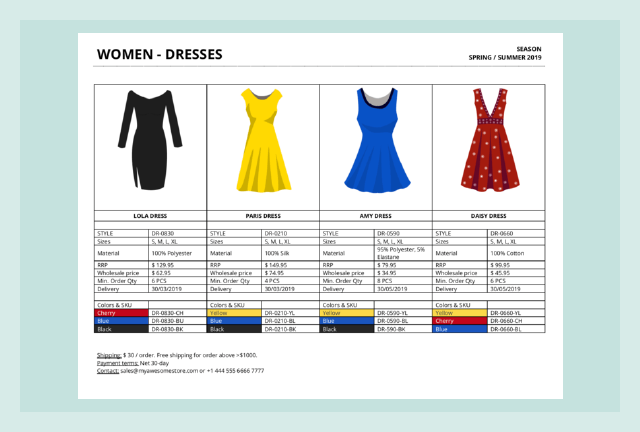 While this illustrated version isn't a real brand's line sheet, it illustrates exactly how one should look: Simple, with a clean layout and only necessary product information, plus contact or ordering details.
Another plus is that this line sheet is laid out horizontally, which is an advantage because many buyers file their physical line sheets.
Furniture Industry Line Sheet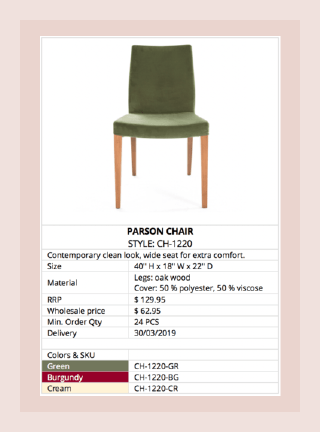 This line sheet may only be for a single product, but it still hits on important details, like materials and color variations. What's missing, though? Ordering information, which is a must to include on all line sheets.
Industrial Industry Line Sheet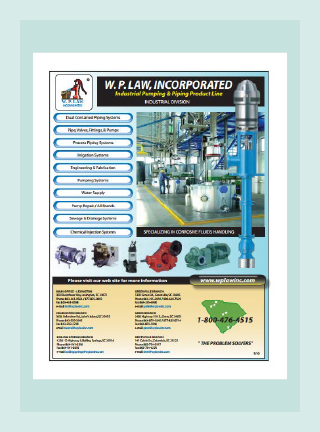 You probably notice right away that this line sheet is different from the others — it's bright, colorful, and doesn't include details on specific products. This "line sheet" is a cautionary tale — what this brand has actually made is a sell sheet, and one that's still missing some vital information that should be included.
Jewelry Industry Line Sheet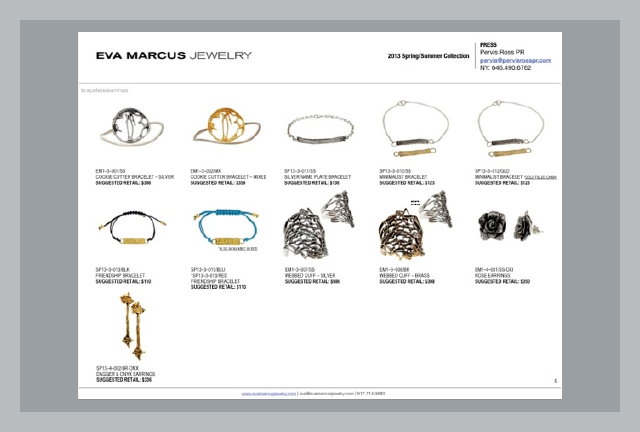 This line sheet is back to basics. The products are laid out in a simple grid, with clear, high-res images and details that show customers exactly what's on offer.
Greeting Card Industry Line Sheet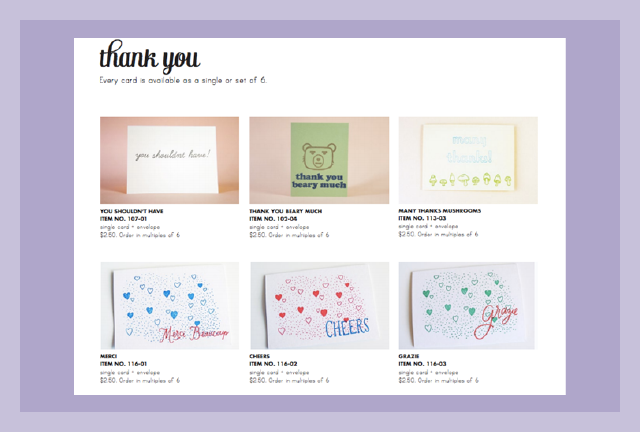 This line sheet shows a brand's available thank-you cards in a clear, concise way. Just as a line sheet should be, this one has no frills. But high-quality product images still make it eye-catching and appealing to potential retail partners.
Custom Fashion Industry Line Sheet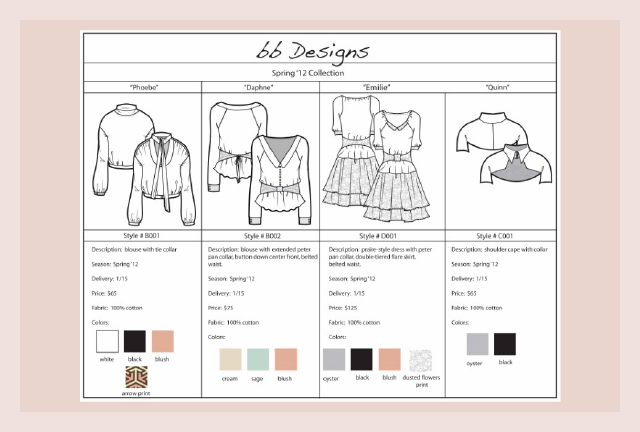 A growing sector of the fashion industry offers customizable pieces that are tailor made, and this line sheet is for that kind of brand. With designs, variations, prices, and delivery dates, it gives buyers all the details they need to place their orders.
What Do All These Line Sheets Have In Common?
You may have noticed a theme or two that all the top-tier line sheets above seem to follow: They're simple.
These line sheets don't have any fancy artwork or frills in the copy. They get straight to the point, telling potential buyers and retail partners what the products are and how to order them. At the end of the day, that's what a line sheet should do. It's a bottom-of-the-funnel tool that gives a buyer just the information they need to finish up their journey and become customers — and nothing more.
But that doesn't mean they're easy to make, or that anyone can open up InDesign and whip up a line sheet that will close deals. Far from it, in fact — for as simple as all these line sheets are, they're also incredibly visually appealing, designed with clean layouts and high-quality images.
So is the key to creating a killer line sheet employing a team of top designers?
Not anymore.
Plytix: The Fastest, Easiest Way to Create Eye-Catching Line Sheets
Whether it's simple lines sheets or more complex sell sheets, product catalogs, or even online brand portals, you don't need a team of graphic designers to create the tools that get your products sold — you just need Plytix.
Plytix is, at its heart, a product information management (PIM) platform, so its first job is to store and organize product information, details, and assets in a single source of truth that's accessible across your organization. Product information stored in your Plytix PIM will always be up-to-date and ready to distribute to any sales and marketing channels you use.
But Plytix can do more than that. It can also take those product details and use them to create stunning, automated materials, from sell sheets to line sheets, in seconds.
All you have to do is choose the products you want to include from your library of product information that's already stored within Plytix.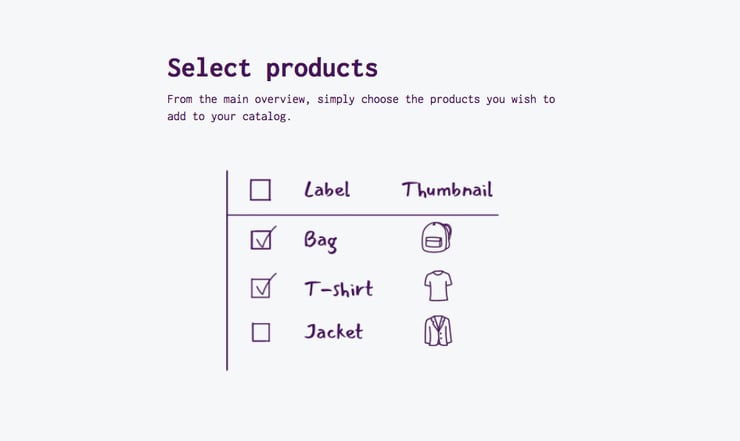 Then, design a template (or choose one that's pre-made).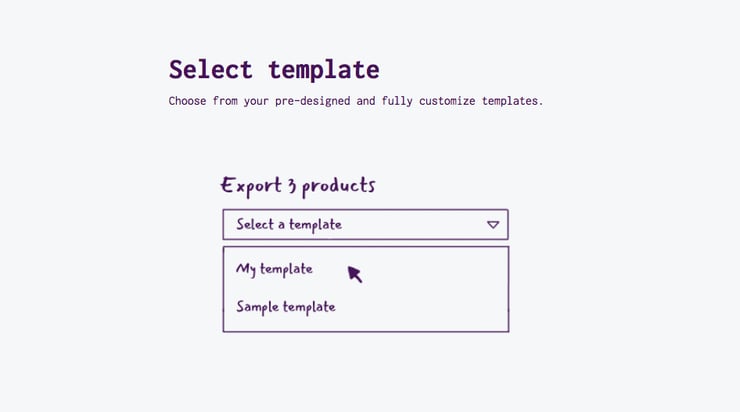 And finally, export your finished line sheets so they can be printed or emailed to your customers as PDF files.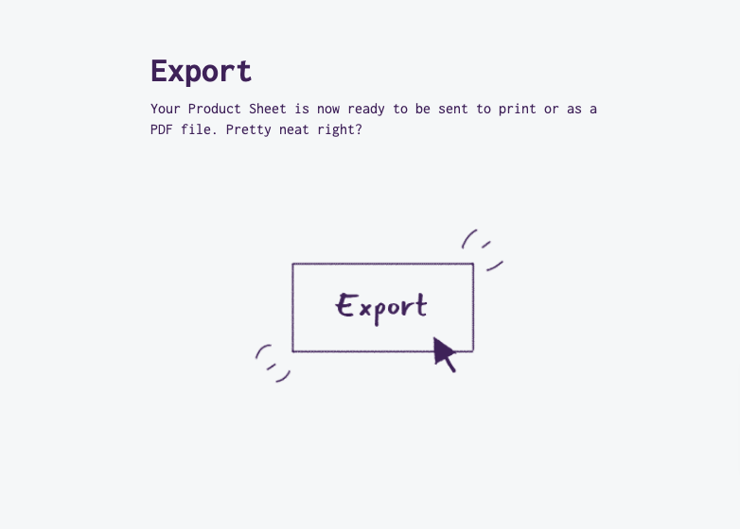 Yes, it's actually that easy. Because Plytix makes automated materials so simple, you don't need a team of designers or fancy design software. And you can customize sell sheets and line sheets for each potential buyer, personalizing their customer experience and upping the odds that they'll place an order.
This isn't even all Plytix can do. This PIM is the all-in-one tool that brands need to outperform their competition. Ready to see for yourself? Sign up for your Plytix account today.
Product Information Management
,
Omnichannel Commerce